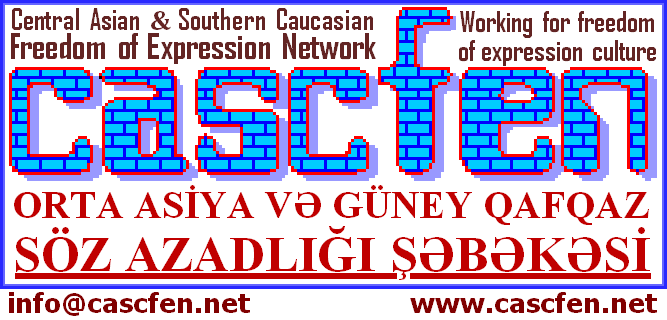 Baku, CASCFEN, 11.05.2016 – The Central Asian and Southern Caucasian Freedom of Expression Network (CASCFEN) to continue seminars on online freedom of expression culture this year as well, which was successfully implemented last years.
According to news, disseminated from the organization, the seminars, which are going to be realized with financial support of the Council of State Support to NGOs under the President of the Republic of Azerbaijan, this time will cover groups of activists from different categories.
6 seminars will be conducted within framework of project which covers May-September months of this year. Additionally discussions on the issue are going to be arranged on CASCFEN web site and Facebook page. Again, CASCFEN is going to release video-news on seminars as well.
Some 120 persons will have an opportunity to attend seminars. Alongside with high school students teachers, university students and NGO activists can attend the seminars.
All attendees will get CASCFEN certificate at the end of seminar.
The 1st seminar is going to be conducted on the last decade of May.
CASCFEN Press Service
Number of View: 9633