Statement by Azer Hasret, a Board Member of Azerbaijan Press Council and a Chairman of CASCFEN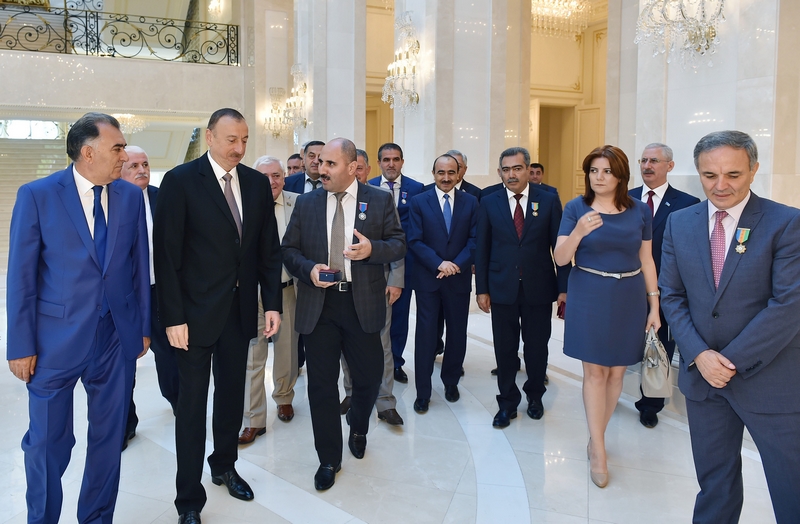 The last days the newspaper "Azadliq" is again conducting a smear and insulting campaign against my personality. The President of the Republic of Azerbaijan Mr. Ilham Aliyev has granted to me an honorary title "Honored Journalist" dedicated to 22 July National Press Day and 140th Anniversary of Azerbaijani Press, which angered some people from this camp and they, using the opportunities provided by "Azadliq" newspaper as well have conducted deeds insulting my personality.
Just the newspaper "Azadliq" has published some materials insulting me as the President has awarded me on July 21, 2015. As that was not enough, they created possibility for street-level people to insult my personality in the comments written under the video footage published by "Azadliq" in their Facebook page. Despite the fact that the page admins have warned members not to use insulting language, unfortunately they have closed the eyes to the insults by a flock of street and created an atmosphere which caused formation of false ideas around my personality.
I have repeatedly stated that any media unit and any person can express and write any ideas critical to me and I am not against this. Although I am not against "Azadliq" newspaper`s will to start discussions and criticize me severely. As I stated several times I was not in my past and am not now guilty before anyone. That's why I am tolerant towards any kind of severe criticism and different opinions towards my personality. But these criticisms must be well argumented and not going beyond ethical borders. Unfortunately the newspaper "Azadliq" last years has gone beyond ethical borders while covering my personality and gives a floor to unargumented criticisms. As all this is not enough the newspaper never learns and publishes my opinion in regard to accusations and criticisms towards my personality. And this is diametrically opposed to journalist ethics.
Taking into consideration all these and the insulting campaign, started by "Azadliq" newspaper against me, I am forced to call its leaders to courteousness. If you really are faithful to pluralist and balanced journalism, then stop insulting campaign and give me an opportunity to speak out in your pages as well. If you can`t do this, just shut up once and for all and don`t mention my name any more! This is my demand from you and if you don`t act in line with this I reserve the right to take necessary steps within the law.
Number of View: 15046